Woolever Friend - Portraits
See Woolever Friend Through Our Customers' Eyes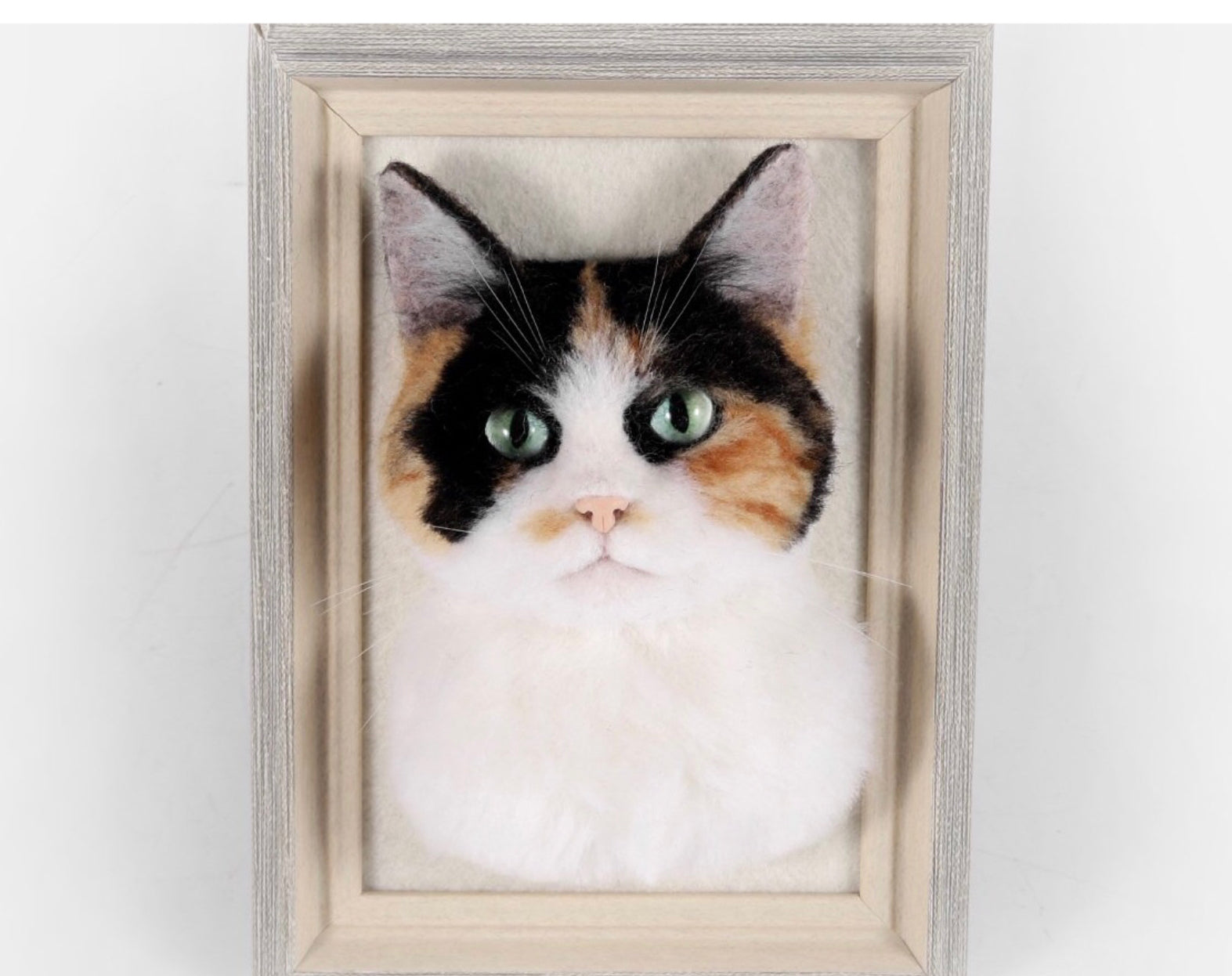 Yes, we ship all over the world.
How long will it take to get my orders?

As each Woolever Friend is handmade, the process takes time. Our current estimated turnaround time is 3-10 months for completion (refer to the product page for specific estimates), with an additional 2-4 weeks for shipping, depending on your location. We appreciate your understanding and patience.
How are woolever friend made?

Each Woolever Friend is custom-made exclusively for your pet using the needle felting technique with 100% natural, soft wool. Needle felting involves compressing wool fibers together by hand to create specific textures and shapes. The nose and mouth of each Woolever Friend are also handmade. Full-body Woolever Friends include a wireframe to support the stability and mobility of the paws and tail. You can learn more about how we create these unique pieces in our About Us section.
How do we make sure your are happy with your woolever friend?

Throughout the production process, we'll send you pictures and videos for review. If you have any concerns, we'll discuss and make modifications to ensure your Woolever Friend closely resembles your pet. We pay attention to detail and strive to capture your pet's unique qualities.
Please note that while we do our best to accurately depict your pet's likeness, slight variations in color may occur due to differences in electronic device displays. Additionally, the texture of wool material and limitations of the needle felting technique may prevent a 100% exact match.
What if I need a return or want to cancel my order?

Please refer to Our Policies.
How can i have my pet's real fur added into the portrait?

Upon request, we can incorporate your pet's real fur, ash, whiskers, or teeth into the portrait. After placing your order, we'll provide you with a mailing address for sending them.
Omg! Thank you so much! Literally brought tears to my eyes
She looks perfect! Thank you so so much for your patience and openness in this process.
Honestly I think it looks exactly like her. The shape, colors, eyes. All of it.