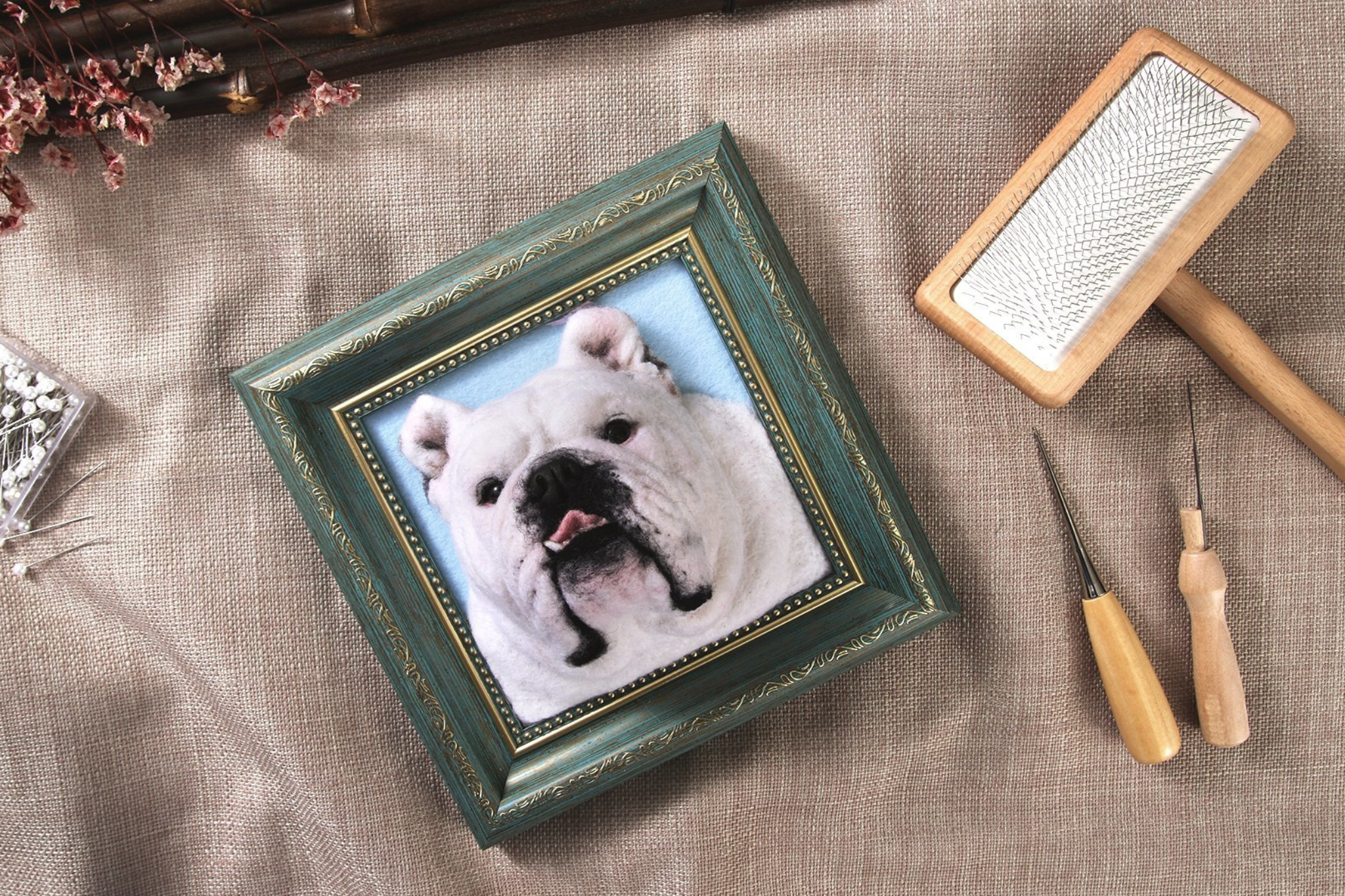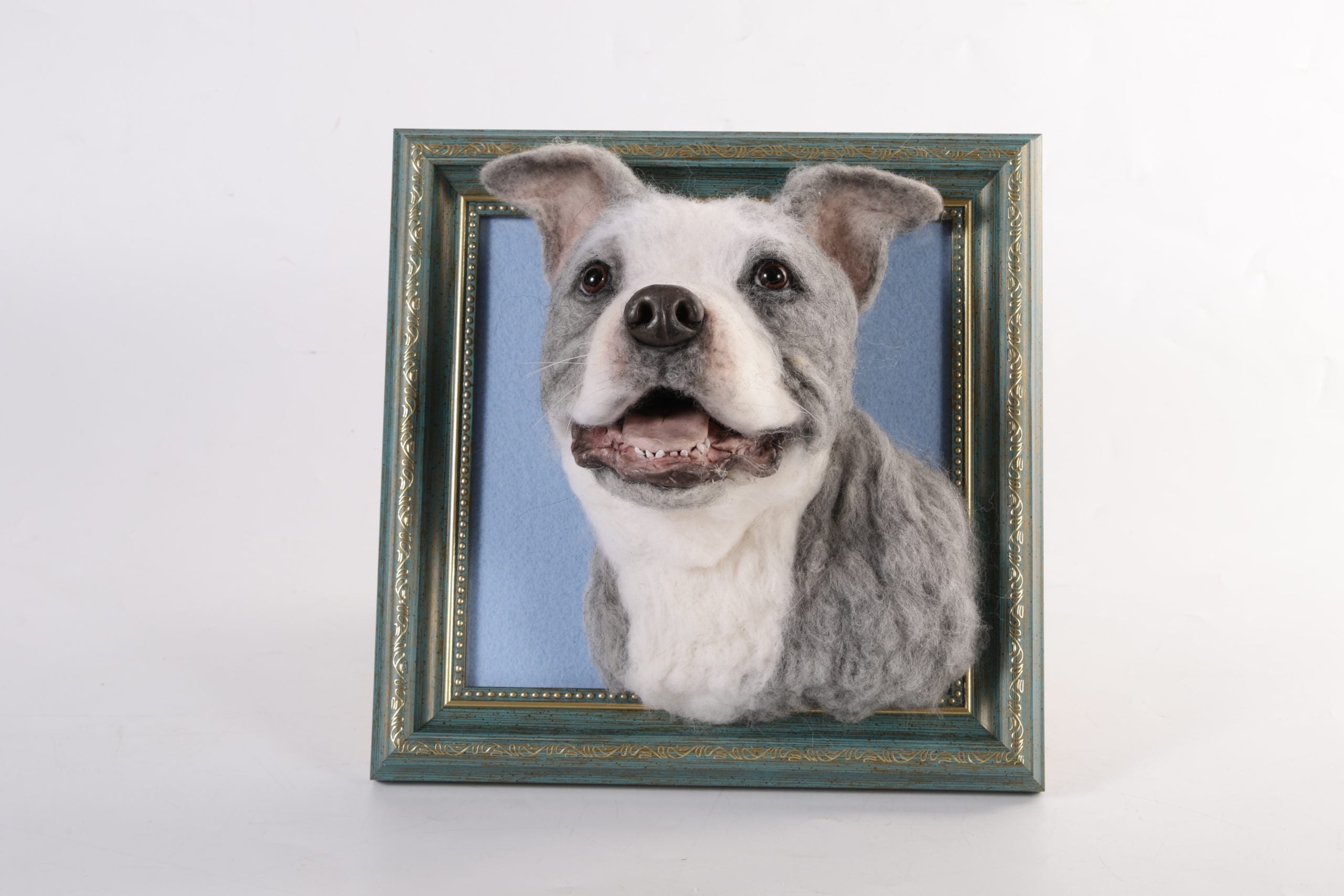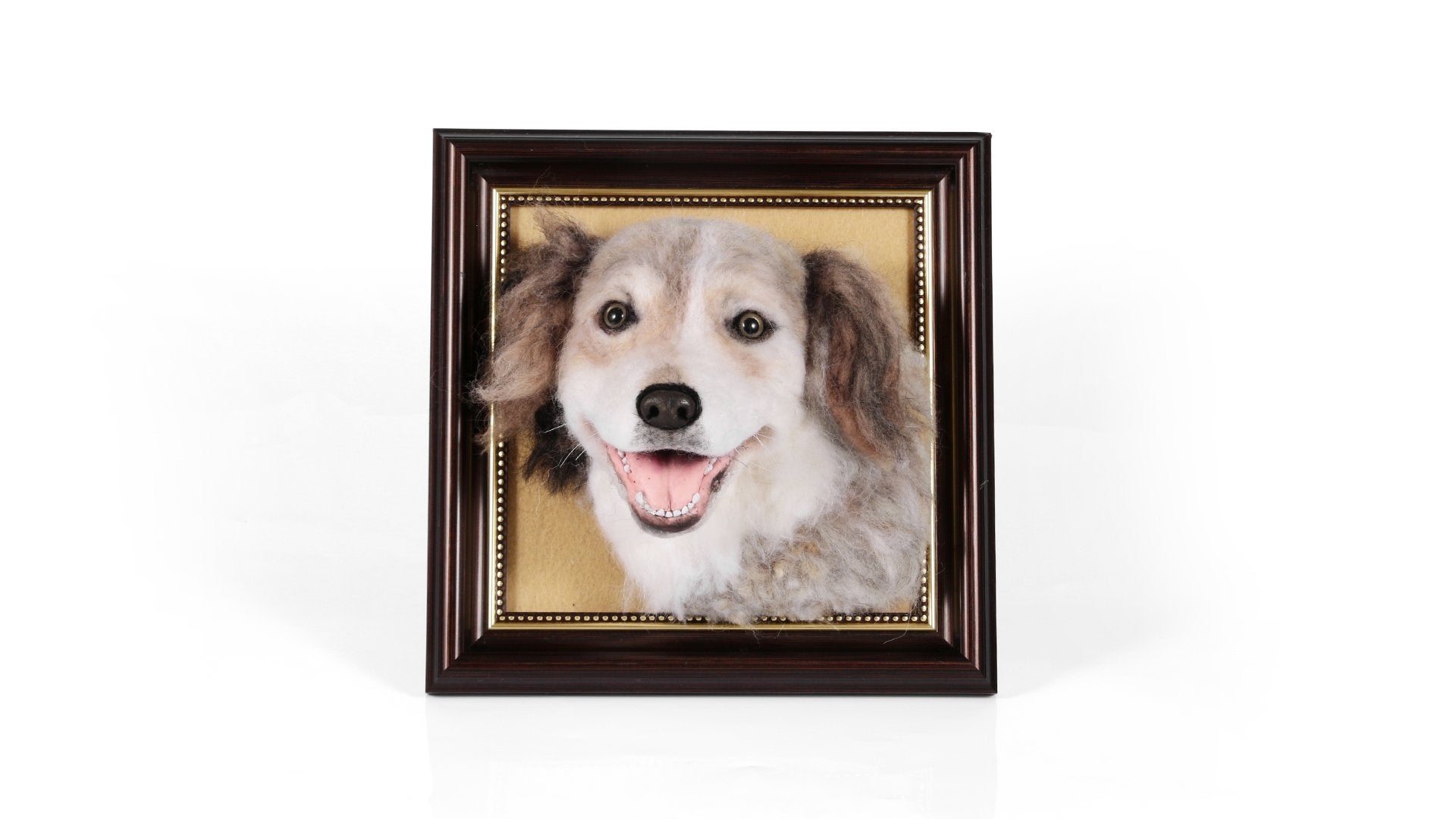 Framed Pet Portrait-Dog [Invitation Only]
---
        Turnaround Time is 8 months+

This product is available by invitation only. Upon entering the invitation code at checkout, the regular price will be displayed.
Expertly crafted through the needle felting technique for a unique, custom-made design
Made from high-quality, natural Australian Merino Wool for a soft and lifelike feel
Frame dimensions are approximately 18cm x 23cm, providing the perfect display size
Adjustable paws position for a personalized touch
A variety of background and frame colors to suit your style preferences
Each Woolever Friend is tailored to resemble your pet, including features such as open mouths with tongues out, birthmarks, spots, and more
Optional accessories like clothing, toys, or collars available for an additional fee starting at $15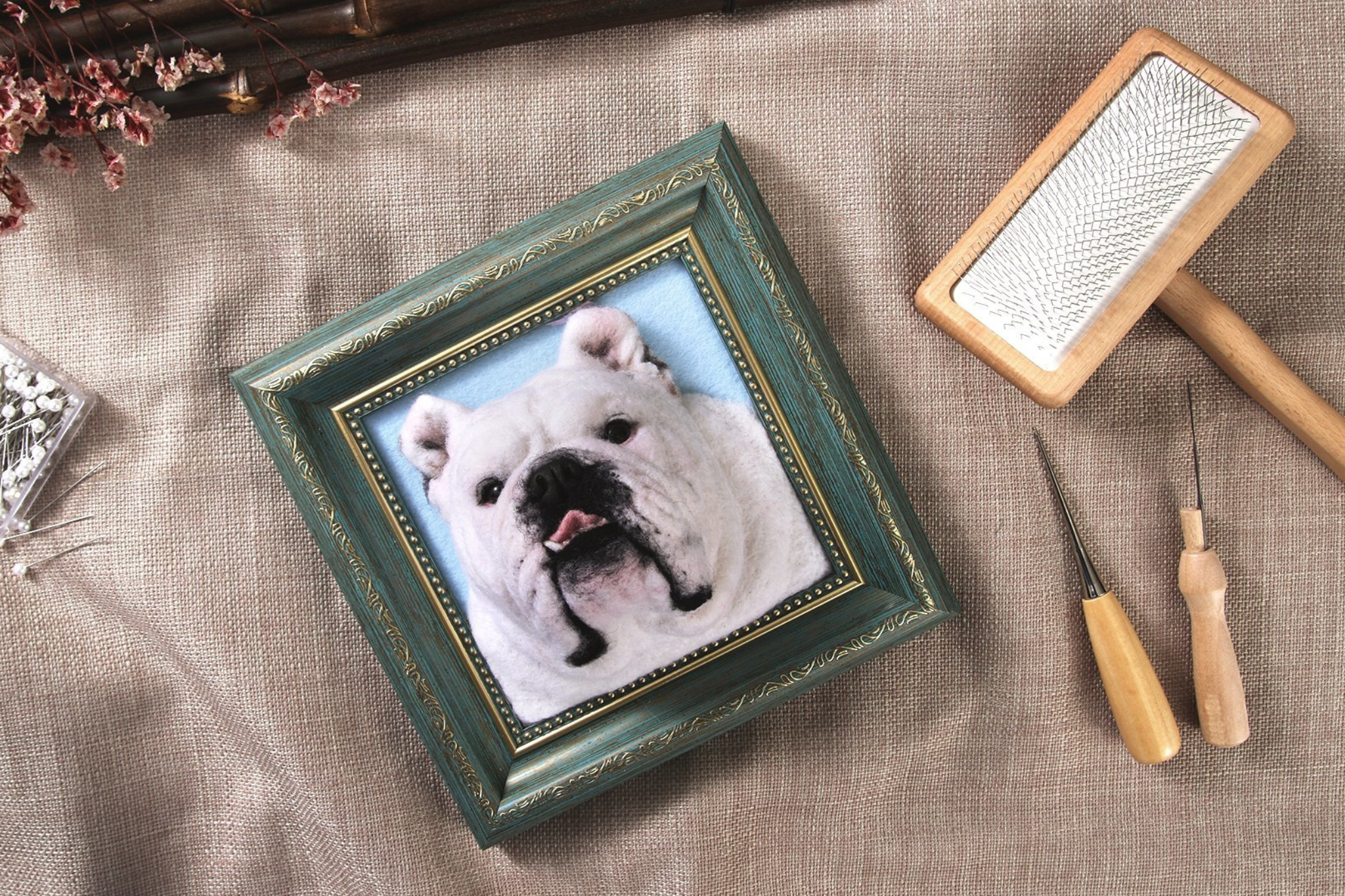 This product has no reviews yet.